7 tips for choosing the best tractor trailer
There are many different details and options to consider when choosing a tractor trailer. Before making the final choice, it is necessary to consider several features and think about your expectations for the trailer. After all, it is a long-term investment and you want this trailer to be durable and bring you maximum benefits.
When choosing a tractor trailer, one should ask the following questions:
With what kind of tractor or excavator will the trailer be used (horsepower, oil capacity, tractor type)?
What materials will mainly be transported?
How long will the distances be?
What kind of ground will the trailer mainly be used on?
How will the trailer be loaded?
What are the maximum lifting heights for existing equipment?
Are there any special conditions? If so, what are they (such as the height of the warehouse door through which the trailer must fit, or the height of the ceiling in the room in which the trailer will be used when in a tilted position)?
There are very many different aspects of choosing the best tractor trailer that one should consider before making a decision. Some of our tractor trailers have very narrow range of possibilities how to use it, others have the possibility to use them for various purposes. For example, the grain trailer, when adding bale holders and removing the side panels, can easily be transformed to a platform trailer for hay and silage bales or fertilizer bags. Not to mention our multipurpose conveyor belt trailer with grain transfer screw feeder PT9820 FLOW. About our most sophisticated and full of cool features live bottom tractor trailer read here. We also have machinery trailer that can be transformed to platform trailer when adding removable bale holders.
The decision should also depend on the quality of tractor trailer
Many agricultural trailer producers have low price, but their quality goes according to the price. If one wishes to have a long lasting and strong trailer, there should be considered more details. For example:
What is the delivery time? 1 year or 2-3 months. So it depends on when you can start the planned work with the new trailer.
Where are the components from? Are they well-know and quality parts like ADR from Italian best producer, BPW from Germany, like Palmse Trailer has or some unknown that the quality is questionable.
What is the thickness of the box? Cheaper ones are usually thinner and don't take shocks as well, so a trailer like this will most likely have a shorter lifespan.
How the trailer is made? Hand welding in a small garage or robot welding in controlled environment with ISO9001 certificate for work process. We have 3 robots welding the frames and boxes.
How easy it is to get spare parts in the coming years? Since small businesses are free to close their doors at any time they choose, it is worth considering larger manufacturers. This way you guarantee yourself the necessary spare parts and technical support. Palmse Trailer has been on the market for almost 20 years and it is more likely that it will be there for its customers in the future as well.
Will the producer be still in business after 10 years so I can get new components if needed? We have 20 years of experience and there is a high probability, that we will be around for years to get you the needed new components for your tractor trailer.

Our hope is that you can choose wisely and purchase a long lasting trailer that can be your faithful servant for many long years to come. If you have any questions, don't hesitate to as. find our Sales Manager and local resellers contacts here.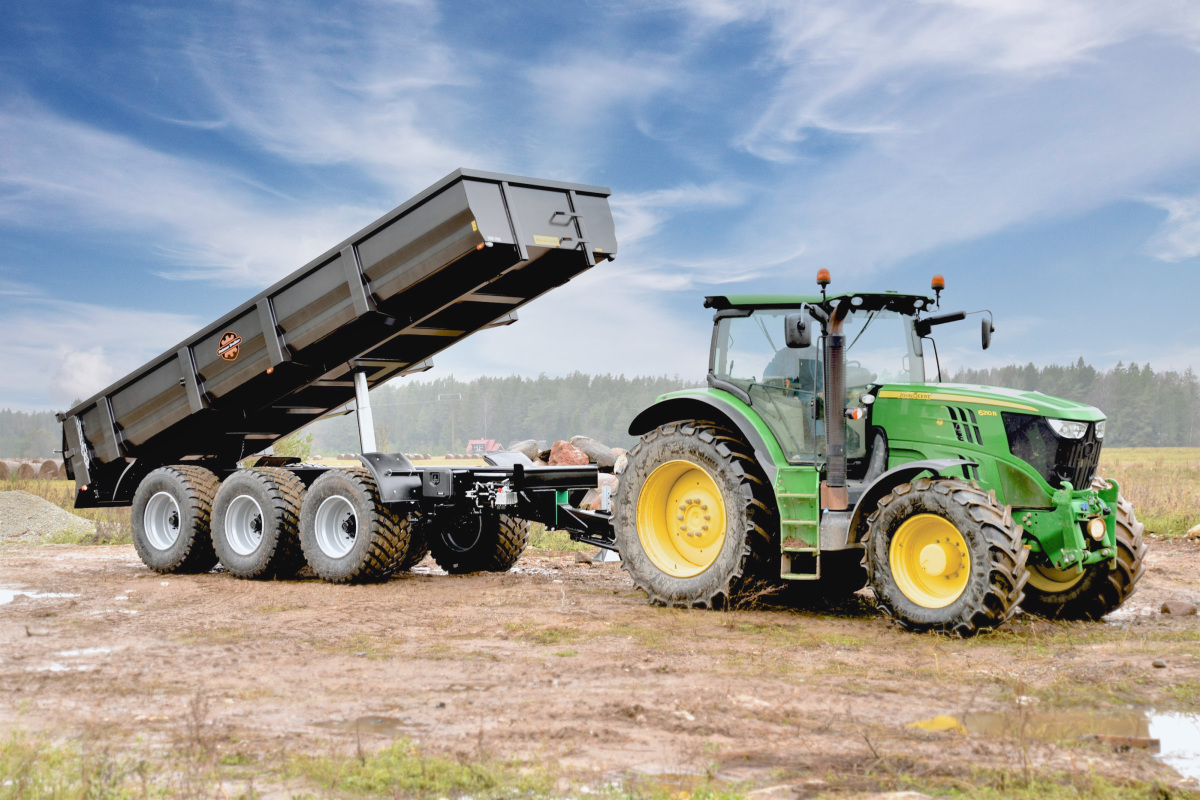 Find a reseller