DUMPER TRAILERS
Dumper trailers is the largest product group in the product range of Palmse Trailer. It has the highest number of variations or models as well as the greatest production capacity.
The advantage of dumper trailers over other trailer types is their versatility. Due to the different backdoors and additional extensions that are available, the product's uses are limitless, i.e. it can be used for various large-scale transportation works, such as those involving soil, manure, gravel, grain, etc. Dumper trailers that are equipped with Palms cranes are perfect for farmers as well as companies for loading work in landscaping, forestry, harvesting, etc.
The advantages of Palmse Trailer's dumper trailers are:
• strong box;
• durable bottom frame;
• dependable dumping system;
• bogie axle with springs that relieve heavy loads and hydraulic
drawbar suspension for larger models;
• air or hydraulic brake system, according to the client's preferences.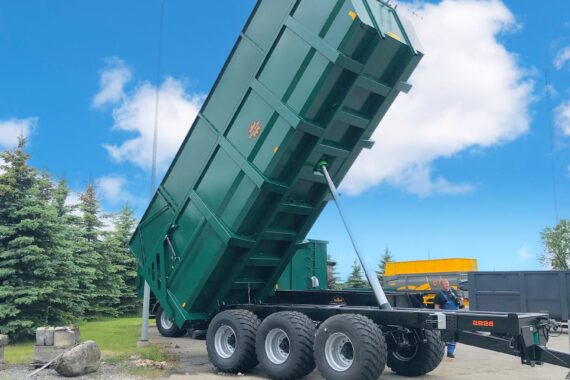 Find a reseller