CATTLE TRAILERS
Palmse Trailer has both single- and double- axle trailers for transporting animals. In the form of the PT4650HS and PT4800HS,
we also offer single-axle trailers with hydraulic suspension. The length of the trailers is 4.3-8m. Depending on the safety requirements and ease of use, the animal transport box can be divided into 2 or 3 sections according to the model. The trailers are equipped with a removable PVC cover and front part of the trailers have an additional door. The floor is made of sheet metal, which is either ribbed or covered with a special non-slip material. Models without hydraulic suspension have a solid backdoor that is used as a ramp and is equipped with strong springs to make it easier to open and close; the same trailers
also have removable sides, end walls and a removable roof, which allows the trailers to be used for other work.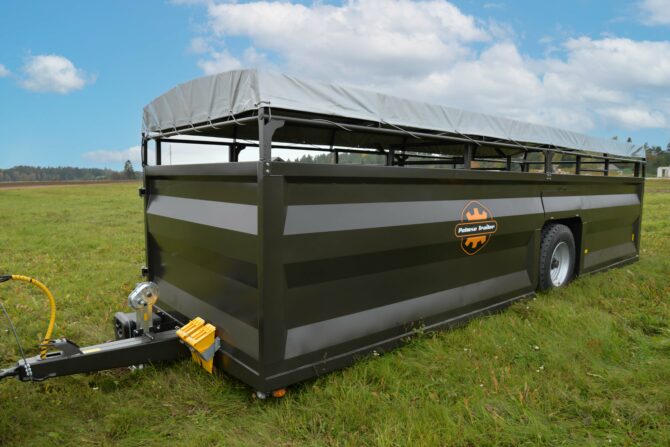 Find a reseller