NEW! CONVEYOR BELT TRAILER
Our efforts to find the best solutions and the intention to increase the competence and level of complexity of manufacturing trailers produced in Estonia have paved the way for entering a completely new segment. The conveyor belt dumper trailer PT9820 FLOW is the cutting edge of Estonian engineering – the most sophisticated trailer in Palmse Trailer history. Its design, production, assembly and testing have been an exciting challenge for everyone. We started the project already in November 2020 and the whole design period took almost a year. Its complexity also involved the use of outsourcing, which required the involvement of different parties.
The conveyor belt trailer has two main versions:
• the main purpose is to reload the grain with a screw
feeder at a speed of up to 15 m3/min;
• another version of the trailer is the loading of silage
and bulk material using a conveyor belt at a speed of
up to 49m3/min.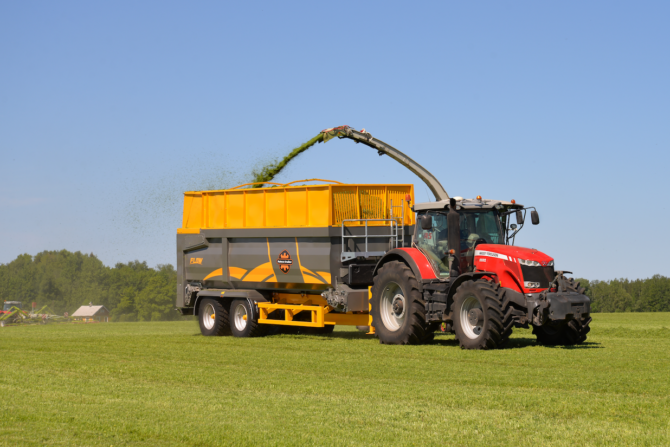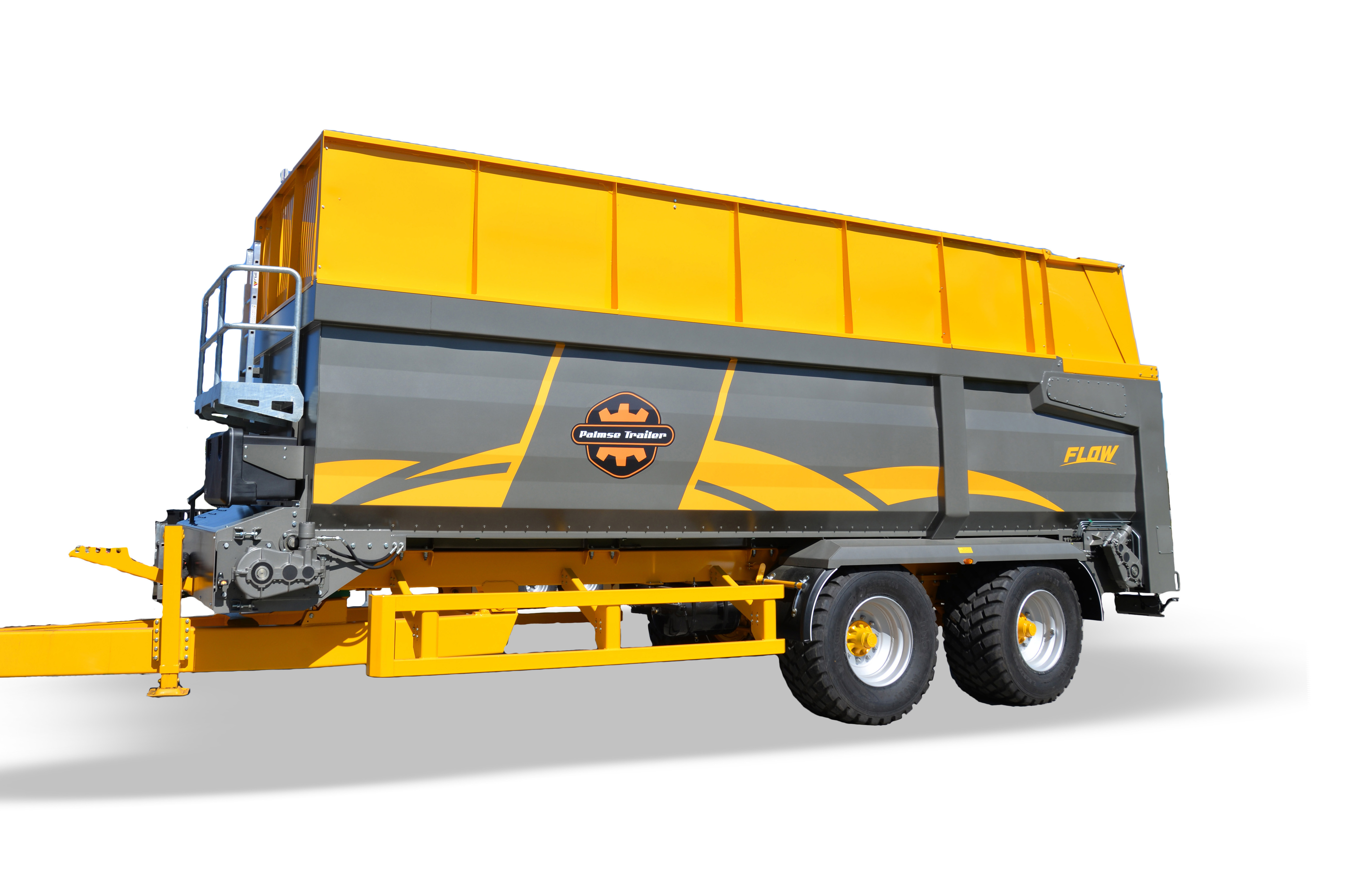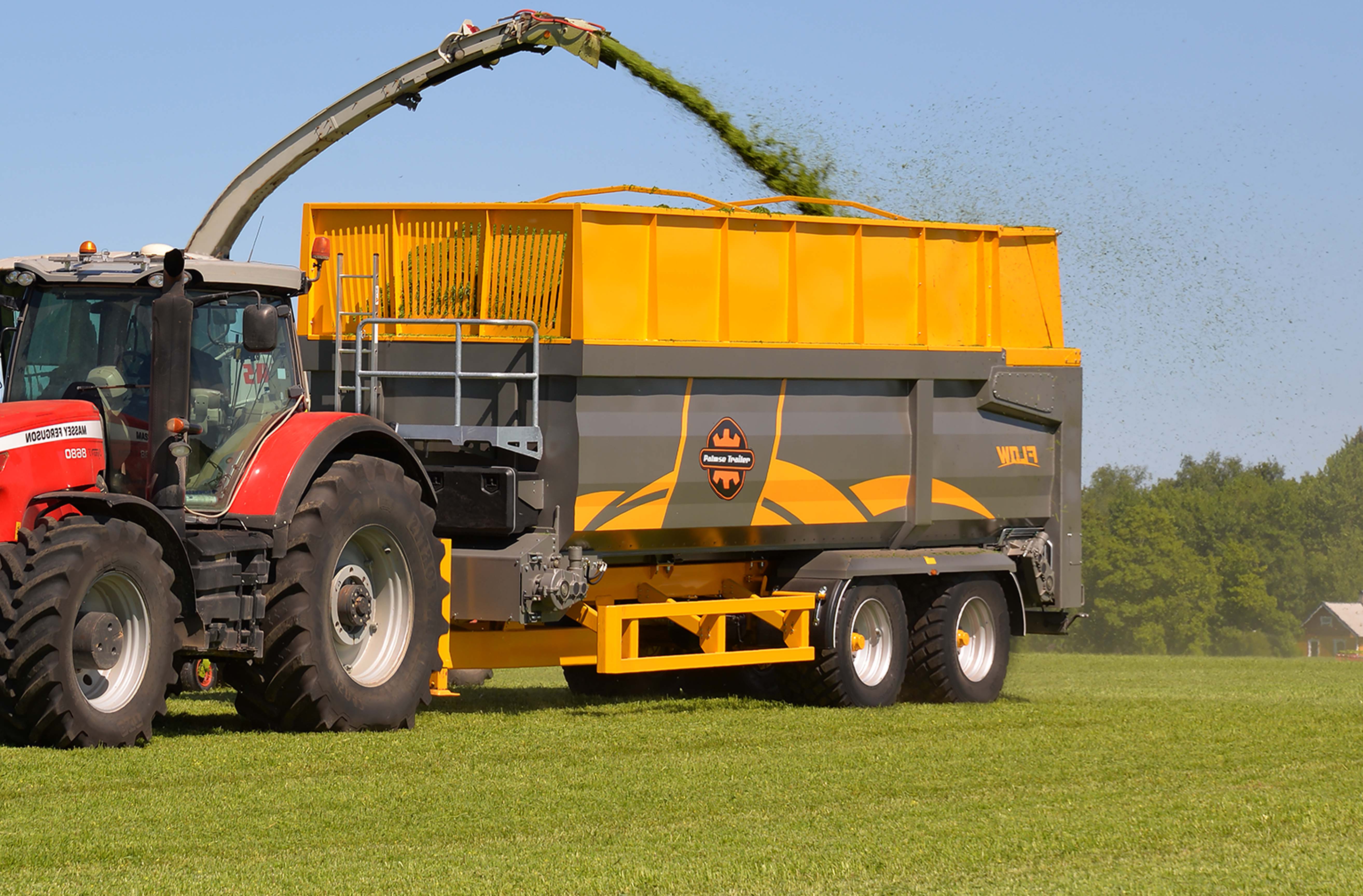 Find a reseller