CONTAINER TRAILERS
The container trailer system is at its most useful in operations during which the same base chassis is used for transporting different loads or if a low loading height is required. Container trailer systems are often used for the production of firewood or the transportation of machinery (loading a mini-excavator on a 1.5-metre-high trailer without a loading bay is very difficult). There are carrier boxes of various capacitances and different platform bases available for
the container chassis. The load capacity of the chassis varies from 14 to 16.5 tons, and the length of boxes remains between four and six metres. Container trailers have a hydraulic blocking system on the rear axle which locks the axle, thereby making tilting and loading and unloading boxes more stable. The container trailer segment also includes the newest model ML414, with its chassis and mast construction, along with the geometry involved in loading and
unloading the container, having been changed significantly, as a result of which the trailer's oil consumption levels have been reduced to 12.5l. In addition, the container and axle blocks are activated automatically according to the operation that is selected, which is why working with the ML414 is safer and quicker than with the previous model. Likewise, the main functions of the ML414 need only three hydraulic pairs on the tractor.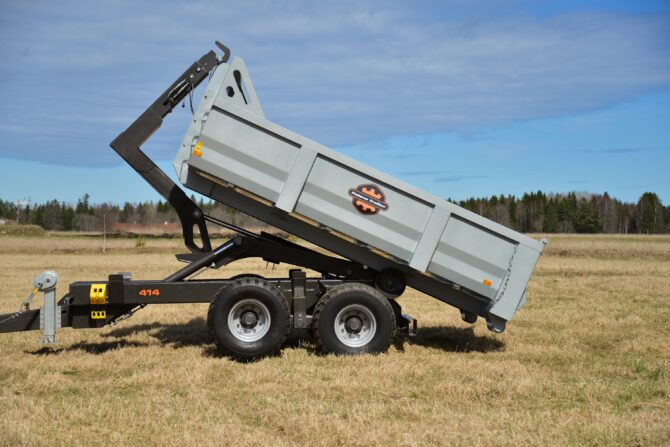 Find a reseller