15 useful maintenance tips for tractor trailer
Here are some useful tips and things to remember when doing maintenance to a tractor trailer.
No matter how good is the quality of the tractor trailer when leaving the production, all the moving parts need care. We have put together a checklist of useful tips in order to keep your trailer working perfectly for many years. Tractor trailer maintenance works must be carried out regularly to ensure safe and malfunction-free operations in farming and road construction.
Palmse trailer agricultural and road construction tractor trailer maintenance works do not require any special tools. The user can perform most of the operations, but remember to use correct tools.
Always keep disassembled parts and repair area protected from dirt. When you plan to install some new spare parts, keep them in their packages until needed for installation.
Be sure that the trailer is standing on a flat surface and it can't move.
When lubrication or servicing the trailer, turn off the vehicle engine.
Be sure that the trailer can't slip when you are using support leg, jack or similar equipment. Always use the box support in tipping position when servicing.
Never attempt to do maintenance works on the hydraulic system before you are sure there is no pressure. NB! Do not tighten or repair leaking hydraulic couplings while the system is pressurized.
Never attempt to localize a leakage from hoses or connections by touching with your hand. The high pressure oil jet can penetrate skin and cause serious burns and damages. Note, that high-pressure oil is also highly flammable.
Avoid getting oil into eyes. Use safety goggles and gloves. If oil has got into eyes, flush them with cool water and contact the doctor.
Cylinder rods are chrome plated, but corrosion of chrome and red rust of base metal can occure if left unattended for long periods of time to the elements of weather or surrounding chemicals. Use Würth Protective Vax or similar protective agent.
Protect and inspect cylinder rods of hydraulic drawbar, hydraulic ramps, axle block, steering axle(s), hydraulic support leg, hydraulic bale holders: 1) 1x a week, add light layer of protective vax; 2) Prior leaving the trailer unused for longer periods of time 3) 1x a month add thicker layer.
Grease change in hub bearings – needed in every 3000 working hours (or every 50000 km travelled).
Bearing cap check: After the first 200 working hours at full load (or after the first 300 km travelled), afterwards every 1500 hours (or every 25000 km travelled). Make sure the wheel bearings do not rock. This check is performed by lifting the axle with a jack until the wheel is off the ground and rotates freely. Insert a lever between the ground and tyre and force the wheel up to find any gaps.
Wheel nut check: after first 100 km or 3 working hour, check and if necessary, retighten wheel nuts. Afterwards check and tighten wheel nuts: 1)After first load; 2)After first 1000 km; 3)Every 6 months or 25000 km
After first 100 km retighten leaf spring restraining nuts. Further on retighten after every 300 km.
Check tire pressure regularly!
There are a lot of other important things to do and pay attention to, of course. In general, this checklist helps you keep track of some aspects of tractor trailer maintenance and hopefully you found some useful tips. When taking care of the tractor trailer properly, surely your trailer has a longer life and serves you well on the fields and on the roads.
If you have any questions regarding to the maintenance of Palmse Trailer products, don't hesitate to contact our sales manager.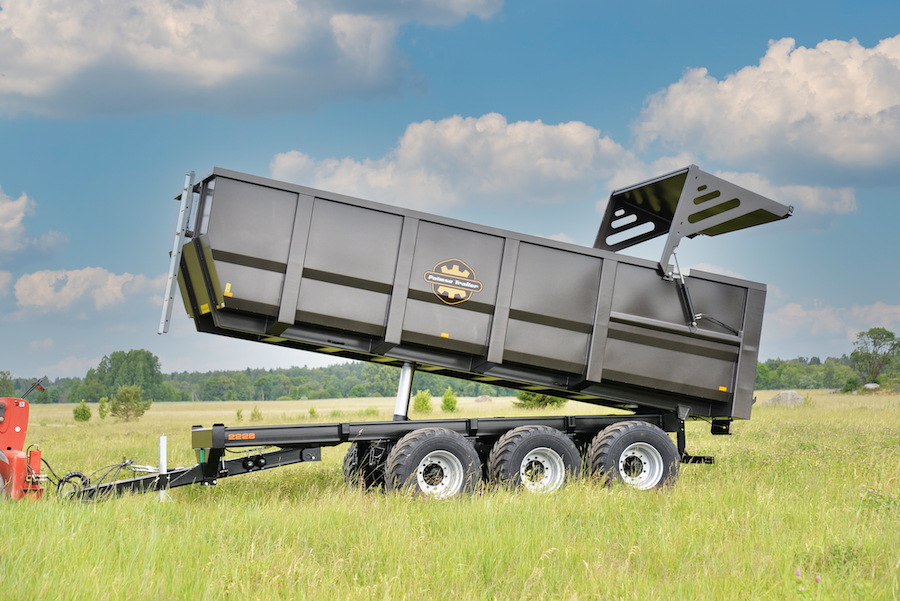 Find a reseller